hello Monday!
so I finally finished sewing my baby animal quilt top together…I was really happy with how it turned out!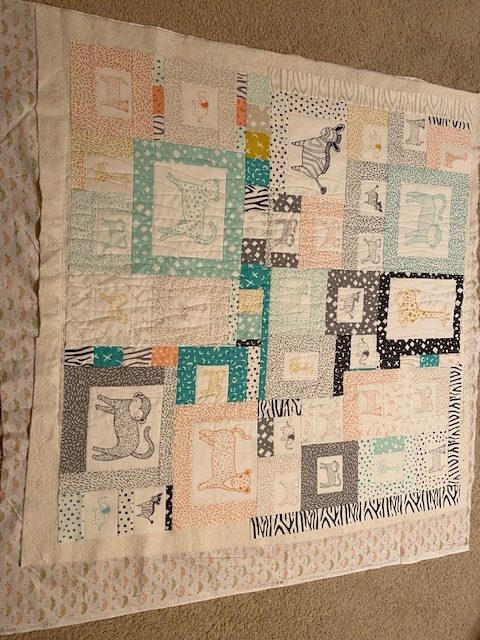 I decided due to my time constraints to quilt this project myself….using my wavy lines…wasn't too sure about it at this point….but just kept going…
and ta-dah!!!
oh I love it so!! so, so glad that I just kept going and finished instead of getting too hung up on how it looked midway through…
maybe a good illustration of looking at the trees too closely rather than seeing the forest…
the other morning while driving my son to school….this scene was just too cool!!! sometimes extreme cold has a beauty to it!
well with that, I am signing off to spend holidays with my family…
wishing y'all a Merry Christmas and a very Happy New Year!
Happy Sewing!