hello Monday!
so for my next caterpillar quilt variation…I cut larger blocks of the caterpillar fabric to alternate with four-patch blocks where I cut up some of the many different hungry caterpillar fabrics I have collected….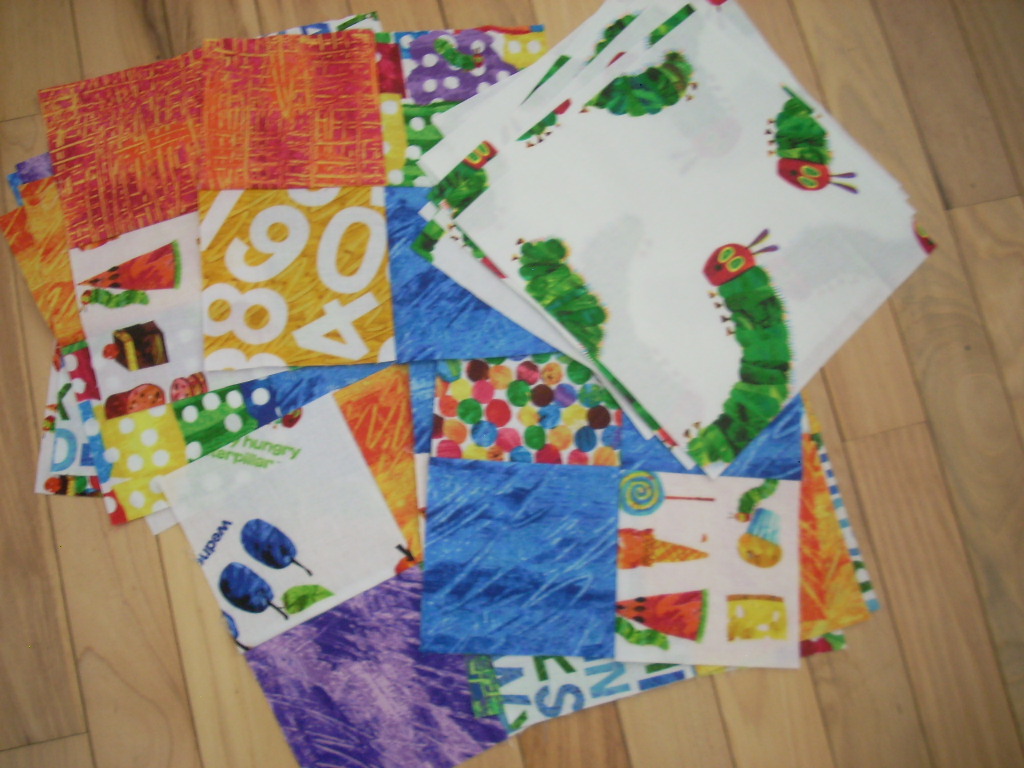 I used my "solid" pieces for half of the four-patches and the prints for the other half…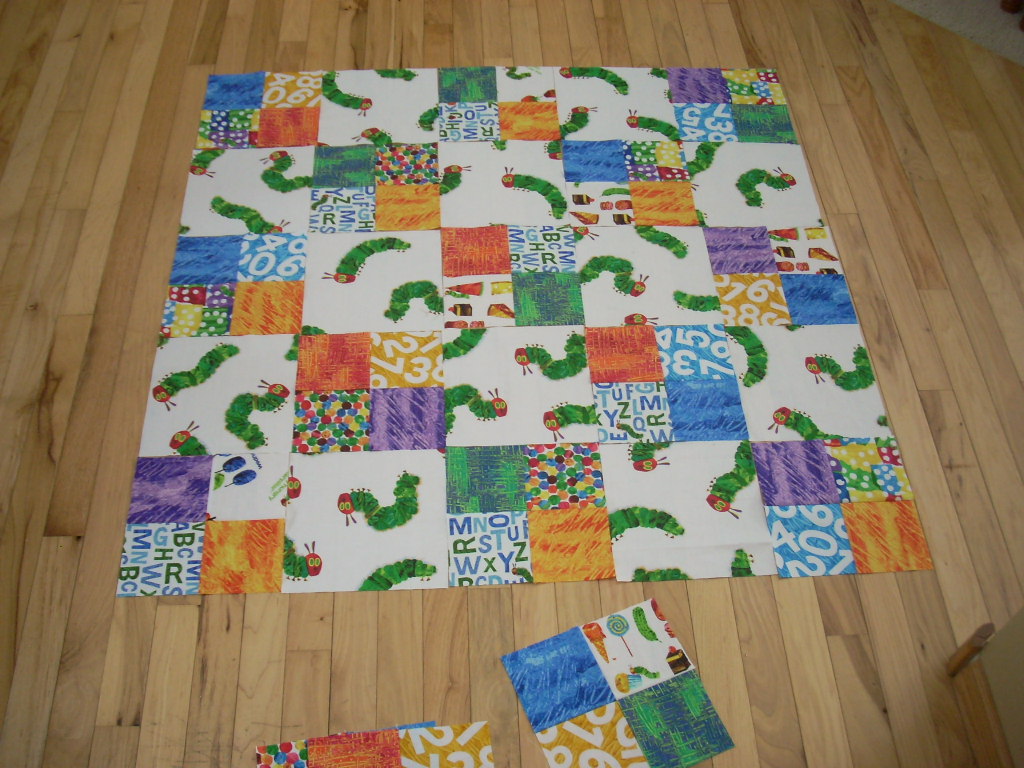 so, so super cute and simple – perfect combination!!
I am thinking I will quilt this one myself….we shall see….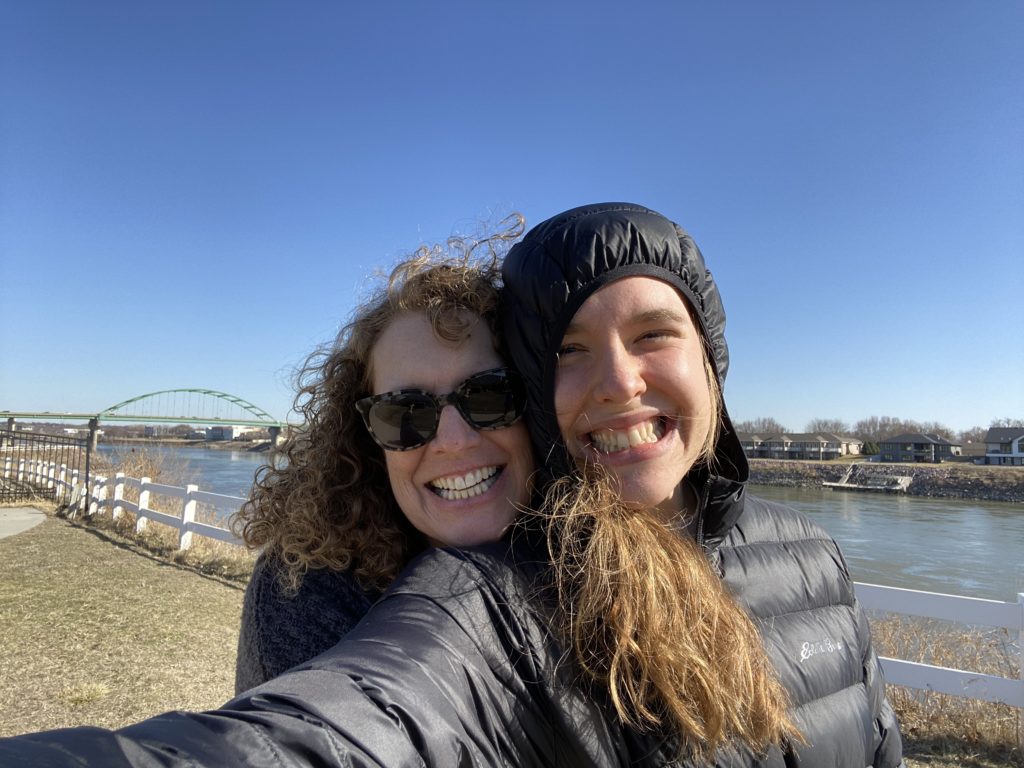 over the weekend…we drove to watch my basketball playing daughter's team play in the NAIA sweet sixteen tourney!!! This was so much fun…even if they lost…to see her in the midwest…we haven't seen her since Christmas…we just love the college team she plays for and enjoyed spending time with her and her teammates and their families…such a lovely time!!
Happy Sewing!